Each year there are usually two or three dozen Canadian events added to this map.  CANeLearn continues to encourage Canadian-based e-learning programs to organize their own events for Digital Learning Day and to be sure to add them to the growing list of Canadian events on the DLD Map.
---
Big News!
The Digital Learning Day 2020 Map Is Live
The Digital Learning Day (DLDay) 2020 map is live! Soon the map will be full of thousands of DLDay events in schools, libraries, across districts and states.
If you will be celebrating DLDay on February 27, add your event to the map today to mark your spot.
Once your event is on the map, visit our graphics page to help spread the word, or share the tweet below.
 Click to Tweet: We've marked our Digital Learning Day 2020 event on the @OfficialDLDay map! Celebrate with us and add your #DLDay event today: digitallearningday.org/register-your-event/
Looking for DLDay ideas? See how schools and classrooms celebrated DLDay last year. Also, visit our interactive lesson plans page for ideas and inspiration.
While we have you, check out these upcoming webinars:
TODAY: Dishing Up Some Digital Citizenship
Digital citizenship is so much more than internet safety. Tune in to this Future Ready Librarians® webinar to hear how librarians and students are "turning the page" on the old digital citizenship conversation. The NEW digital citizenship requires us to be informed, active members of digital communities who can thoughtfully reflect on our relationship with technology (and with one another!) in an increasingly connected world.
Recognizing and Supporting Students Experiencing Homelessness
For the 2016-2017 school year, there were as many homeless students—1.3 million—as there were people living in Dallas, Texas, America's ninth-largest city. In this webinar, part of the Alliance for Excellent Education's yearlong #OurChallengeOurHope campaign to both honor the landmark Brown vs. Board of Education Supreme Court case and focus on the continuing needs of our most underserved students sixty-five years after Brown was decided, our expert panel will share their knowledge on how educators can recognize and support students who are experiencing homelessness.
Creating High-Quality Personalized Professional Learning that Works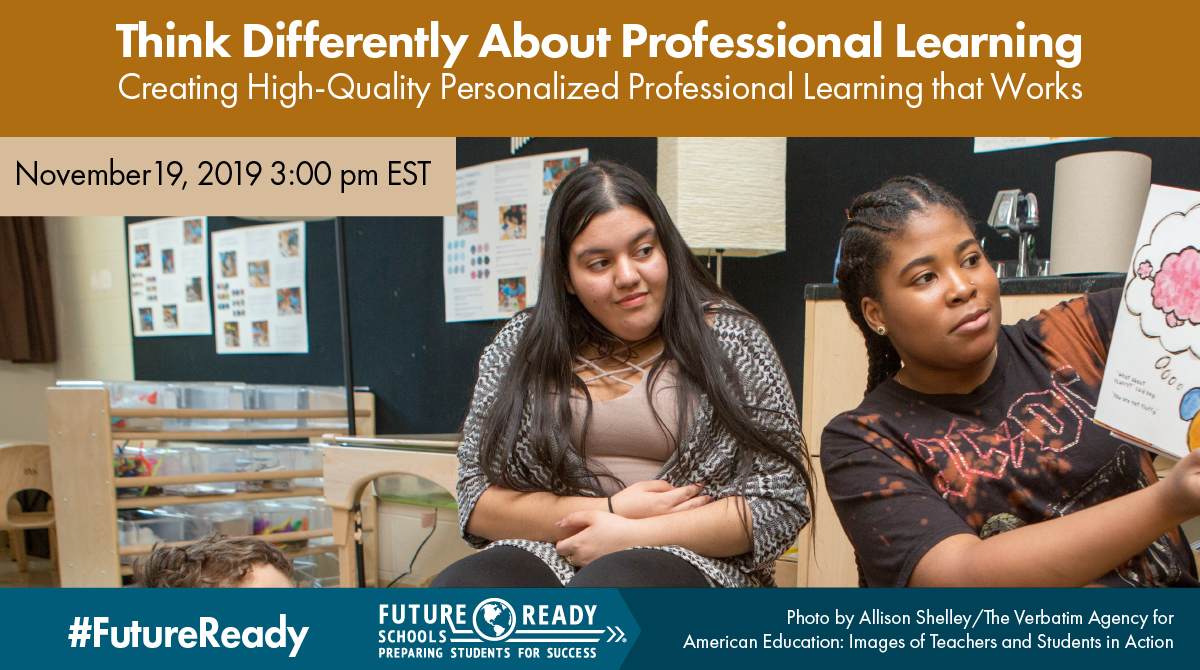 This Future Ready Schools® webinar will examine how two districts are empowering educators to grow their pedagogical craftsmanship, hone their instructional leadership, and improve student learning outcomes through personalized professional learning.
Follow Digital Learning Day on Twitter, Facebook and Instagram
 Twitter   |   
 Facebook   |   
Instagram
Digital Learning Day
Alliance for Excellent Education
1201 Connecticut Ave, NW Suite 901
Washington, DC 20036